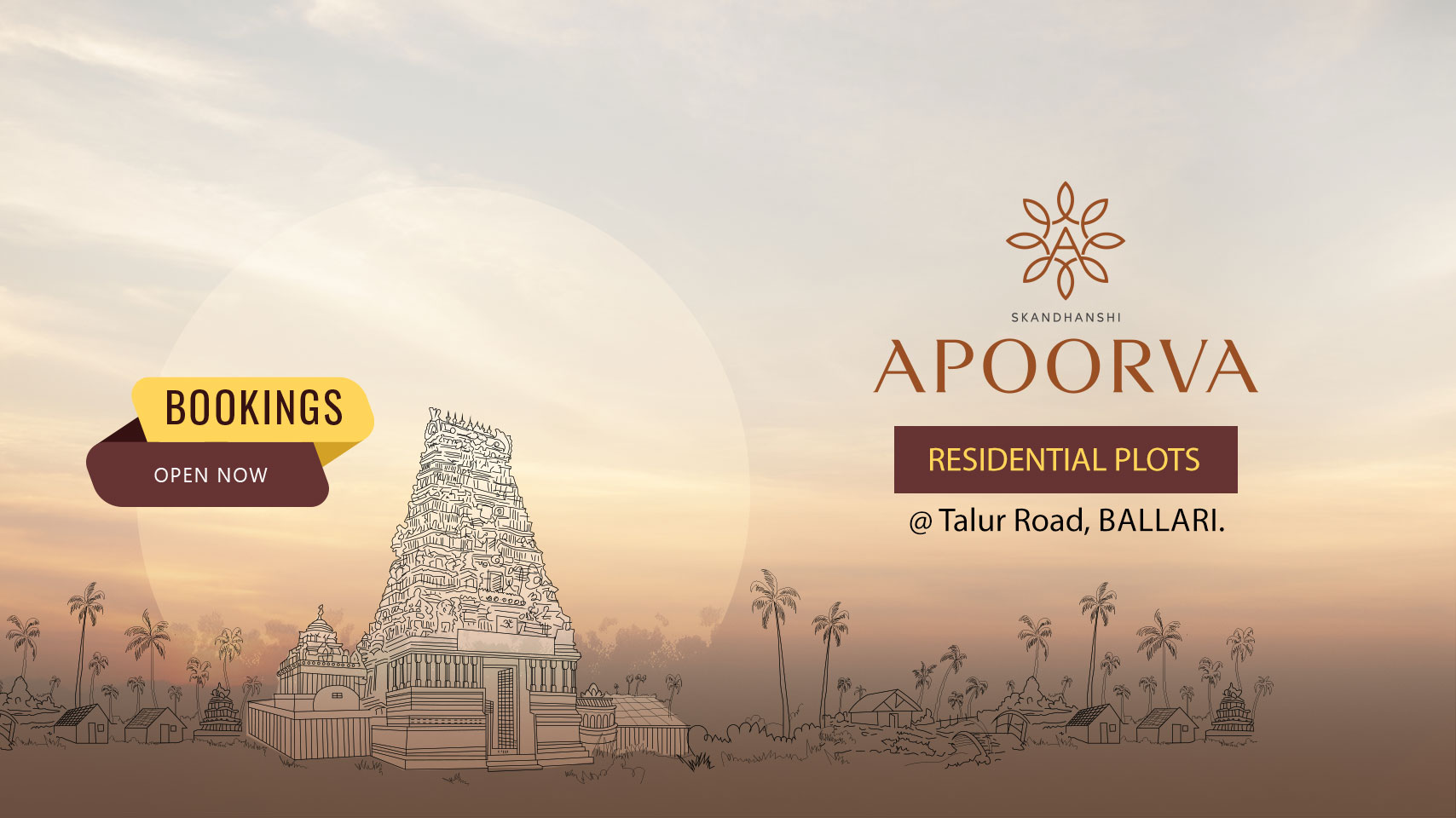 A proper solution to live it the way you always dreamt of. One of the primary advantages of investing in
open plots
with Skandhanshi is the potential for significant capital appreciation. To bring all your needs at a single stop, Skandhanshi came up with Apoorva, a project with
residential plots
for sale in Ballari. This project bridges the gap between your dreams of sophisticated living.
Skandhanshi's Apoorva is the perfect address for a peaceful abode. These
gated community plots
with ultra-modern amenities like grand entrance arch, underground electricity and drainage, name boards for each plot, avenue plantation and many more. The
land investment
plans with Skandhanshi's Apoorva will never let you down. A project close to all your needs with promising amenities.
We are excited to announce our plans to construct new temples and water tanks in the near future, fostering a stronger sense of community and spiritual growth.
We are happy to present you with Skandhanshi's Apoorva located in Talur Road at Ballari, a home or investment. It will always be your best choice.



Property type
Residential Plots

Here you can download Brochure in PDF format
Please fill the form below, we will contact you.